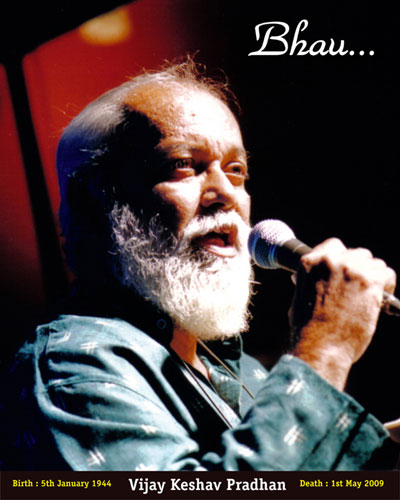 Bharari....
A Mission for physically challenged ones !
It all started way back in 1994. A small group of 6-7 disabled persons residing in Dombivli; a suburb of Mumbai, used to meet at an abandoned garden every Sunday. Vijay Pradhan (Bhau), Sanjeev Mandrekar, Dilip Adhalikar, Mandar Dixit, Chandrashekhar Bejkar, Vinod Shah were among them. This used to be merely an informal meeting on their wheelchairs to share their problems and happy moments together. The group was always observed by many people in that area, wondering how positive their attitude was. One such person was Dr.Mrs.Anjali Apte. A Physiotherapist by profession, she used to see this group with little extra interest. Since the place was an open one, monsoon used to interrupt these meetings. The group used to be upset with this interruption and so do Dr.Mrs.Apte. She took initiative to convince the group to give a formal touch for their friendship, to form an organization for sharing the problems of physically challenged persons and helping them...
Then started a movement to find akins. Many more disabled people joined the group and many more helping hands came forward as volunteers. International Day of Disabled Persons (3rd December 1996) was chosen to give wings to a mission called 'Bharari'- A Forceful Flight. Mrs. Prabhavati Bhave, wife of Marathi Litterateur Pu. Bha. Bhave, inaugurated the mission. Vijay Pradhan alias Bhau was chosen unanimously as President. Bharari started various programmes to help disabled persons in the city. Camps for Disability Certification were arranged with the help of Government Institutions, more than 4000 certificates were issued till date.
Self dependence, Medical aid, Education, Recreation and Home for disabled persons are the tasks undertaken by Bharari for last 12 years. We lost our beloved President Mr.Vijay Pradhan (Bhau), who was the driving force behind all our activities. A disabled person himself, but always with positive attitude and self dependent having a smile on his face and confidence in his work. There is a long way to go for Bharari without him, but with the help of members and well wishers we are confident of making his dreams come true.